Thank you to all of the students who entered Alberta Champions' contest. The winners are:
You can view & download high-resolution version of these images by clicking on them.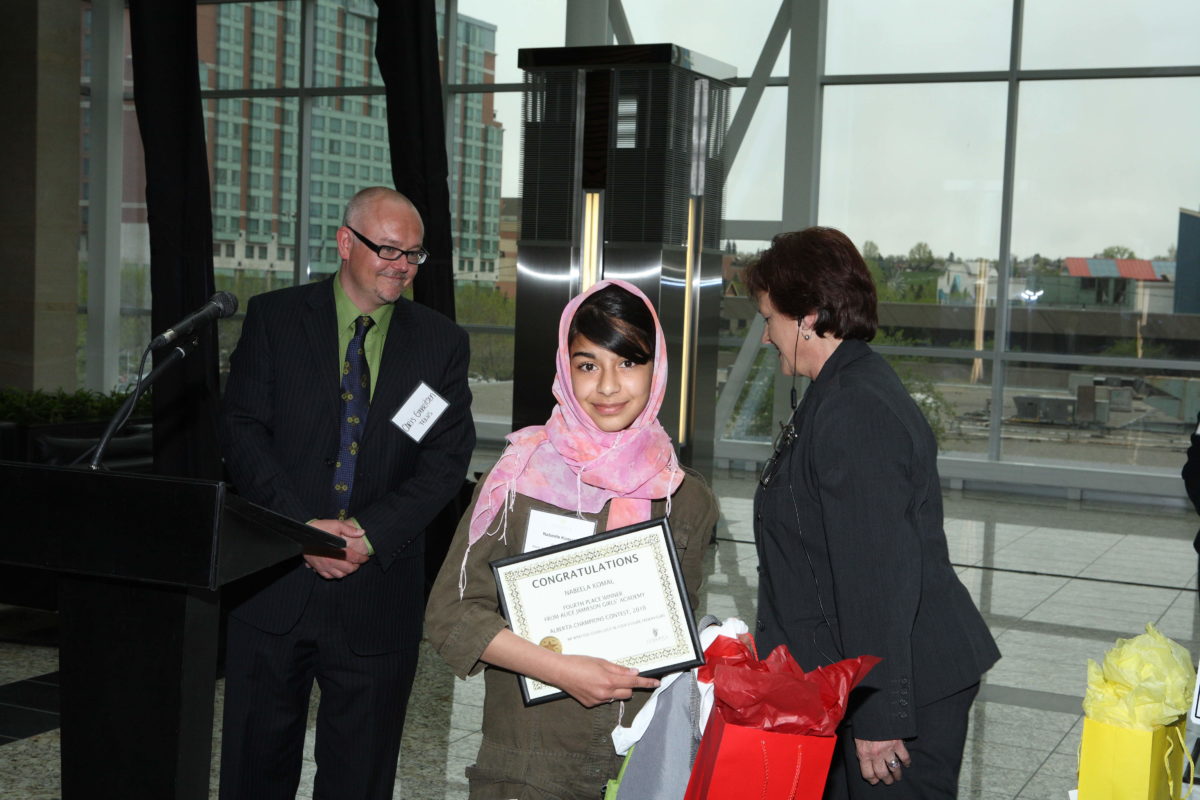 Be a Champion: Winners of the Student Contest!
Play or download MP3 audio file
6 MB MP3 file
Ms. Choo's Class, Senator Patrick Burns Junior High, for an original song composition about Senator Burns, Prize: Canon digital camera and pizza party with special guest for the class.
Chorus:
Shaped the future for you and me,
what a great man was Mr. SPB.
He showed us how to farm properly and
he started out the great Stampede with his Big Four peeps
also showed how to be when meat packing and thanks
for all the treesoh yes he's Mr. SPB.
Verse 1:
Supplied the allies with meat
when he was still on his feet
he gave an orphanage
something to eat
inspired us to change
and make a rearrange and
get involved in activities
and excel with our abilities.
Verse 2:
SPB changed South Alberta
by wrangling sheep and others.
Started ranching and meatpacking
inspired us with the leadership by how he was caring,
love and all of the things
and even more of the stuff listed above.