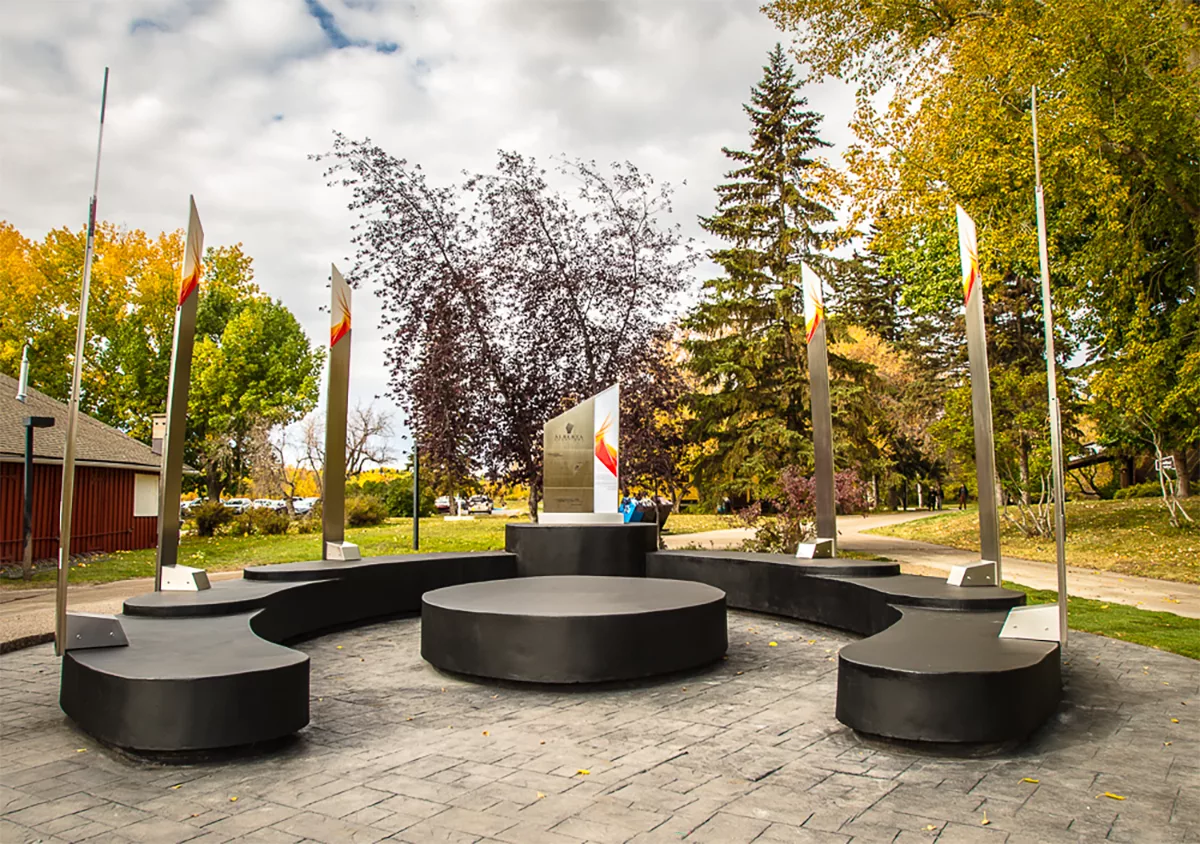 Alberta Champions: Who, What and Why?
It has been said that the benchmark of a great Place to live is the quality of its people.  Alberta is an outstanding province, made even greater by the contributions of thousands of volunteers who participate in projects all over the province every year. In fact, these Albertans are following in the footsteps of past citizens who laid the foundations of this great city.
Some current leaders of Alberta saw a challenge in our community around a huge lack of recognition of past community leaders and philanthropists. They have decided it is time we put a face on leaders of the past and honour them appropriately as well.
Alberta Champions Society in Recognition of Community Enrichment was formed to commemorate, recognize and honour those Calgarians that have made a significant contribution to the communities in the province of Alberta . This will be achieved by creating "Fields of Fame" around the Province (starting around Calgary, and expanding from there) as tributes to men and women of the past who contributed to the Alberta of today.
Alberta Champions is dedicated to inspiring current Albertans (and in particular our youth) to also get engaged in the community. As a result we have created an annual student multimedia contest.