Thank you to all of the students who entered Alberta Champions' 2011 contest. The winners are:
You can view & download PDF version of these essays by clicking on them. Click on photos for full-size image (photos by Switzer Photography)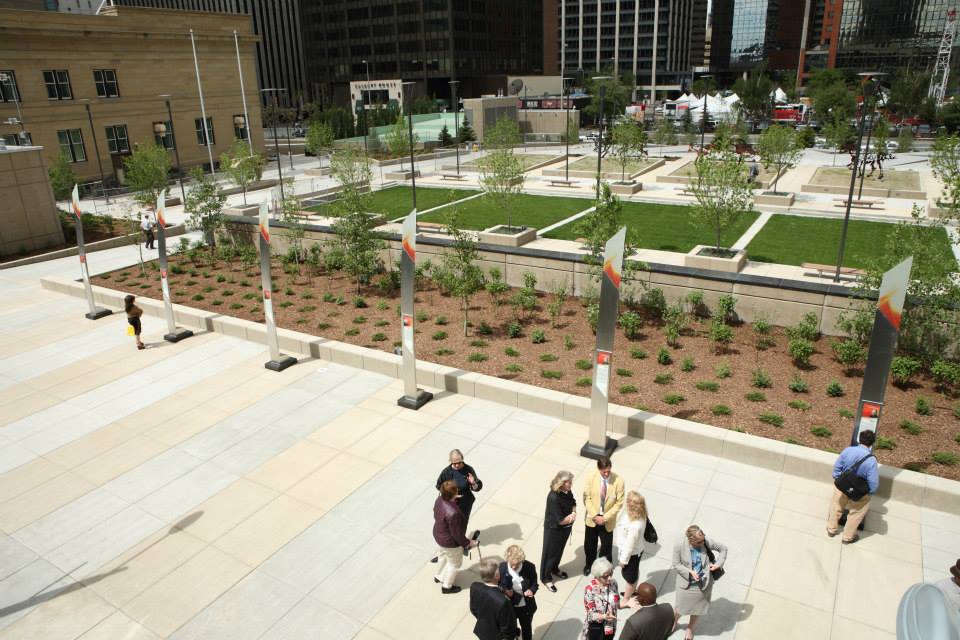 First Prize: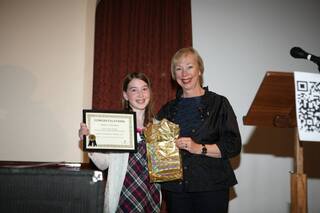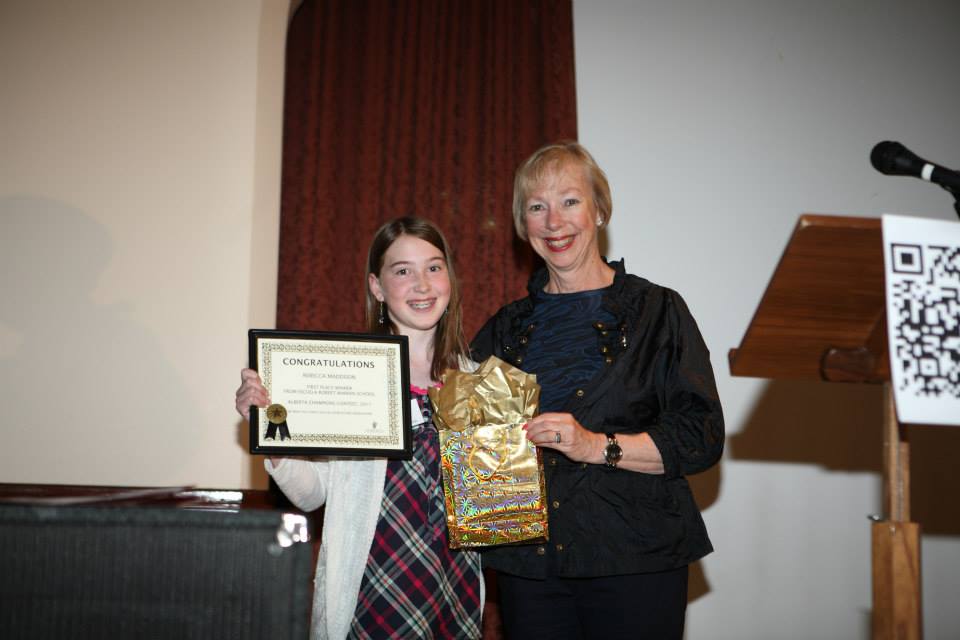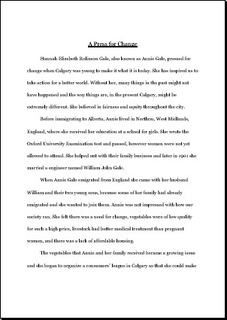 Rebecca Maddison, Escuela Robert Warren School
for her essay "
A Press for Change
", on Annie Gale
Prize:
Trip to Ottawa
---
Second Prize: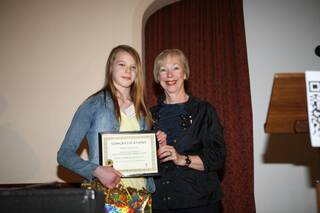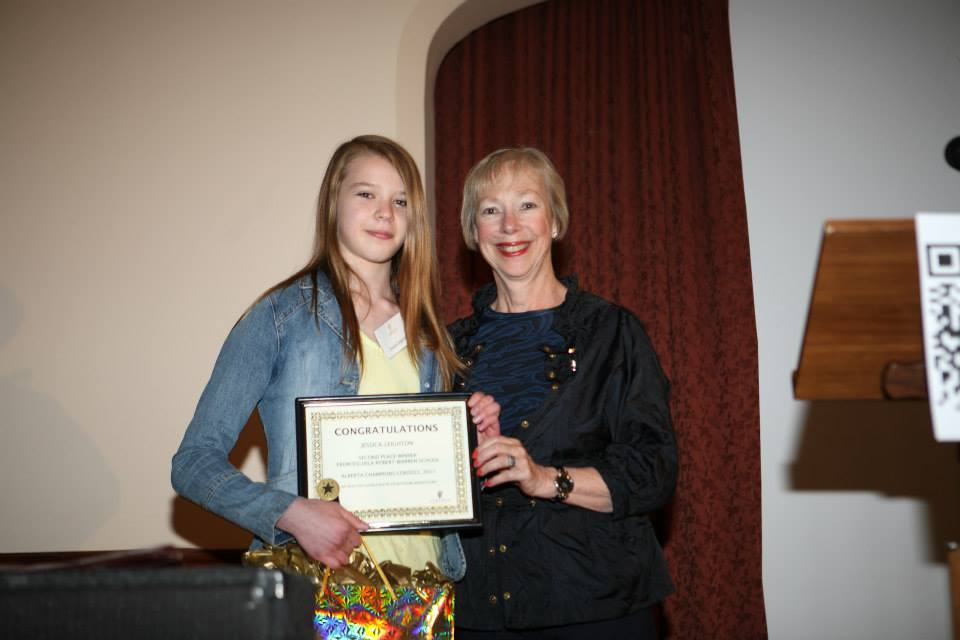 ---
Third Prize: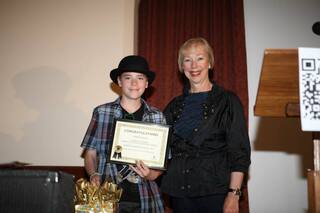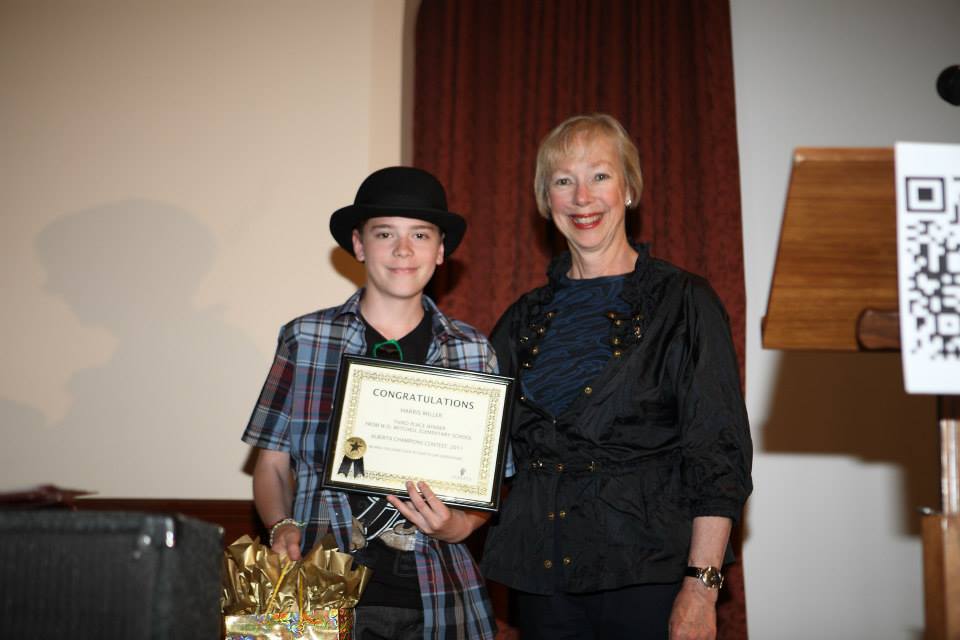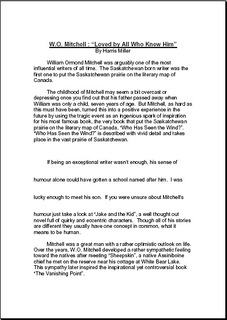 ---
<!–
Fourth Prize:


Nabeela Komal, Alice Jamieson Girls' Academy for her Youtube video:
https://www.youtube.com/watch?v=VBDc58roMFo Prize: Sony mini digital camera
---
Class Prize:


Ms. Choo's Class, Senator Patrick Burns Junior High, for an original song composition about Senator Burns, Prize: Canon digital camera and pizza party with special guest for the class.
Gerhard Westphalen, Gbohunmi Tella, representing the winning class of Ms Choo, Senator Patrick Burns Junior High
–->
---
See More photos of the Fields Of Fame unveiling ceremony at Court of Queen's Bench
Alberta & Calgary Historical Figures
These individuals that were important to Calgary & Alberta history were featured in the 2011 student essay & multimedia project contest:
We received many entries for each of these figures, though not all were necessarily featured among the winners' projects.
We feature figures that were important to business history, political history, early settlement and exploration, community development, the First Nations, and to women in Calgary, as well as to the growth of Alberta as a province contributing significantly to Canada as a country.
See Field of Fame #2 for more information about theses Alberta Champions.