We have organized the champions, commemorated or nominated for commemoration in sculptural "Fields of Fame". Our "Champions" are important Calgary historical figures, and important Alberta historical figures.
We feature figures that were important to business history, political history, early settlement and exploration, community development, the First Nations, and to women in Calgary. These were important to the growth of Calgary as a city, Alberta as a province, and  contributed significantly to Canada as a country.
Champions, Alphabetically by Last Name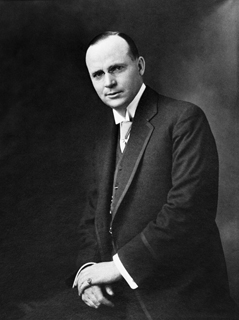 Drive and determination are just two of the words used to describe the first Canadian Prime Minister from Alberta. At a young age, Bennett created lofty goals for himself: to…
Alberta Champions, explained by Era of History
Timeline in Alberta History:
| | | | | | |
| --- | --- | --- | --- | --- | --- |
| | | | | | |
| early settlement | CPR | Pincher Ck | Leduc | Post-74 | 2000 |
We have organized these Alberta Champions by timeline, and color-coded the periods of Alberta history as follows:
Brown: The early settlement era, from before 1800 until just after Canada's Confederation in 1867, when the lands of the Hudson's Bay Company were ceded to Canada.
Orange: The coming of the railroad in 1885 accelerated settlement and the rise of farming and resource exploitation (including coal at Canmore and natural gas at Medicine Hat) in the West
Red: The discovery of oil near Pincher Creek (1902) led to Calgary's growth as a center of trade and finance, and by World War One led to the the construction of the sandstone buildings [still standing] along Stephen Avenue. After the War, many Europeans moved to Canada, settling the wide open prairies.
Purple: The Second World War let to the construction of the Alaska Highway, making Alberta the hub for transportation into the North. The discovery of oil at Leduc (1948) just after the Second World War started Alberta's second resource boom
Blue: the Post-1974 era, which started with the Arab Oil Boycott and the sudden spike in oil prices led to vigorous exploration of Alberta's oil potential, and a boom in population, as well as in the office towers that make up Calgary's and Edmonton's downtowns.
Green: The new century marks two apparently contradictory trends: the greening of Alberta with new Provincial parks, and expansion of wind energy turbines in the province's southwest corner, and the expansion and commencement of commercial production in the Fort McMurray oil sands.
The commemorative structures are (and will be) located throughout the City of Calgary in federal, provincial and municipal sites as well as major shopping centres, businesses, and attractions, where there is high traffic and interest.