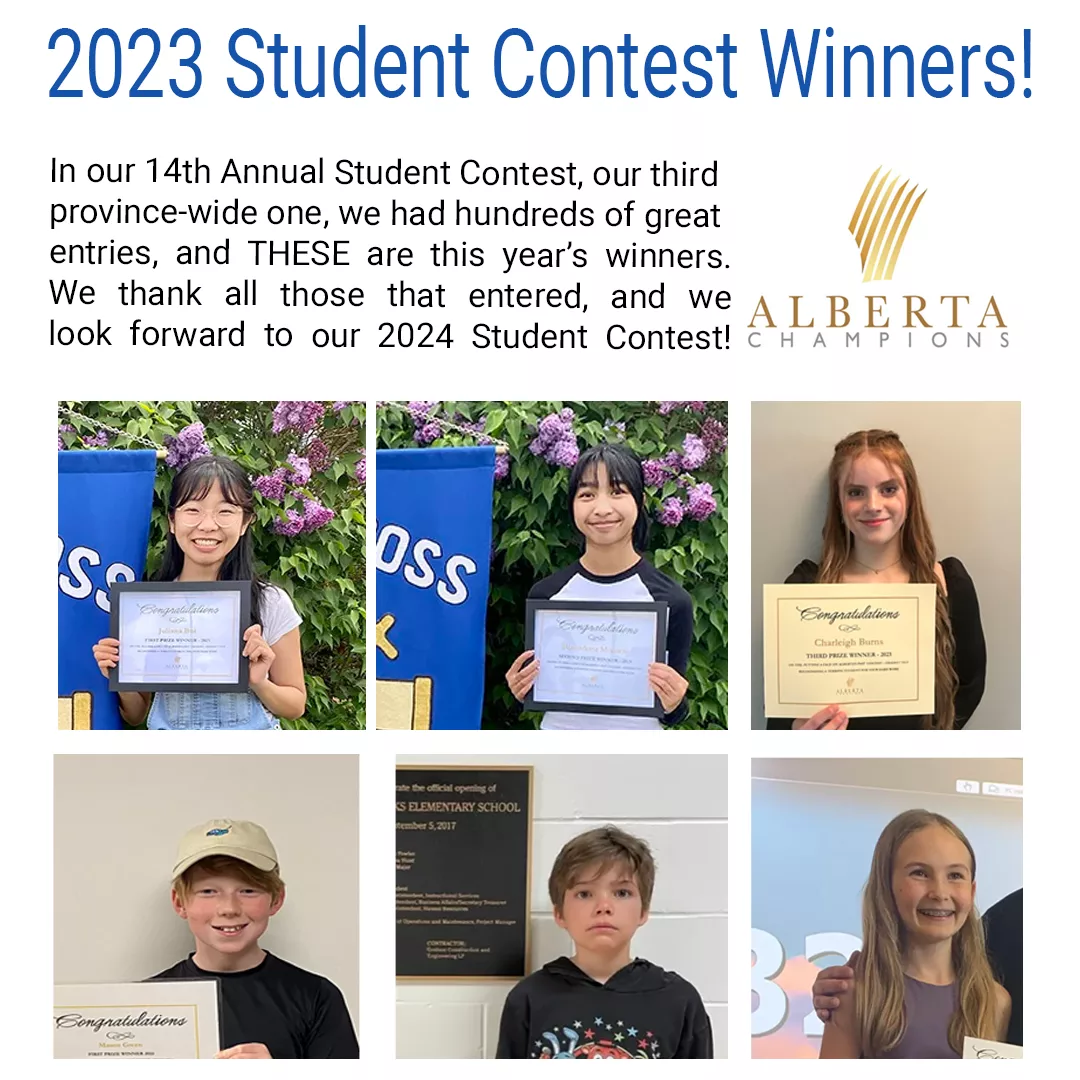 2023 Student Contest Winners Announced!
We are pleased to announce our winners for the 2023 Student Contest, our 14th Annual contest and our third province wide one. See the full list of Winners and Top Ten FInalists in our Grades 4-6 Division and Grades 7-9 Division. We had hundreds of great entries, and thank each and every one of them for raising the bar, and especially congratulate our winners!
We hope that all are looking forward to our 2024 Student Contest!