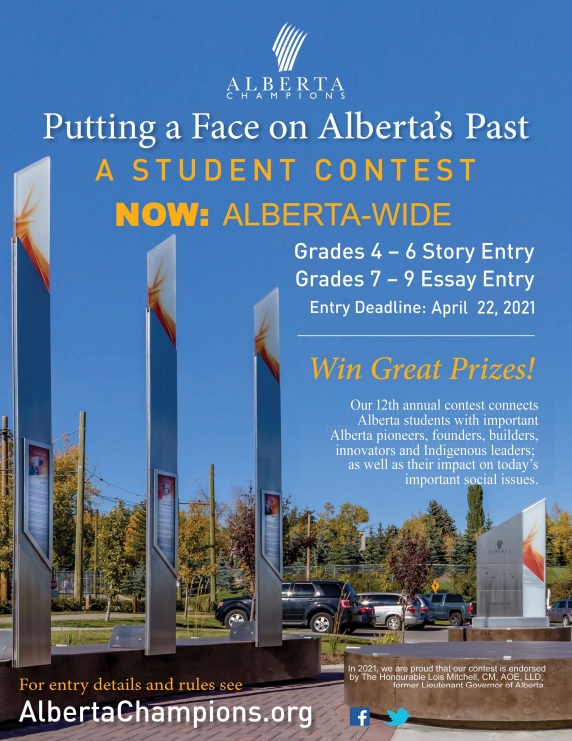 Bringing History To Life In The Classroom: 2021 Story, Essay and Poetry Contest Announced!
Our 12th annual contest connects Alberta students with important Alberta pioneers, founders, builders, innovators and Indigenous leaders; as well as their impact on today's important social issues.
In 2021, we are proud that our contest is endorsed by The Honourable Lois Mitchell, CM, AOE, LLD, former Lieutenant Governor of Alberta.
>Students grades 4-9 write about great Albertans, catch the inspiration, start to emulate the champions, begin their community involvement, learn good citizenship, and can WIN GREAT PRIZES!
The contest is open to students from all schools in Alberta, from Grades 4-6 and Grades 7-9 (see rules and judging rubrics).
This year, Grades 7-9 may submit their choice of an essay or poetry (or a combination)
More information about the Student Contest