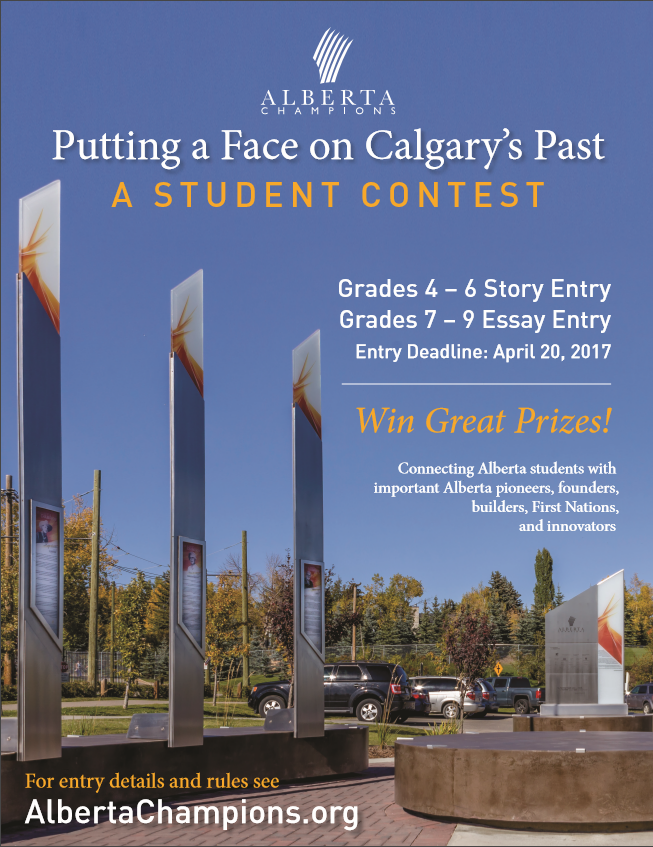 Teachers' Ideas For Our Student Contest
Alberta Champions has been running Student Contests since to 2010 to promote greater awareness of important Albertans and their roles in building our community.
Students grades 4-9 write about great Albertans, catch the inspiration, start to emulate the champions, begin their community involvement, learn good citizenship, and can WIN GREAT PRIZES!
The contest is open to students from all schools in the Southern Alberta, from Grades 4 -6 and Grades 7-9.